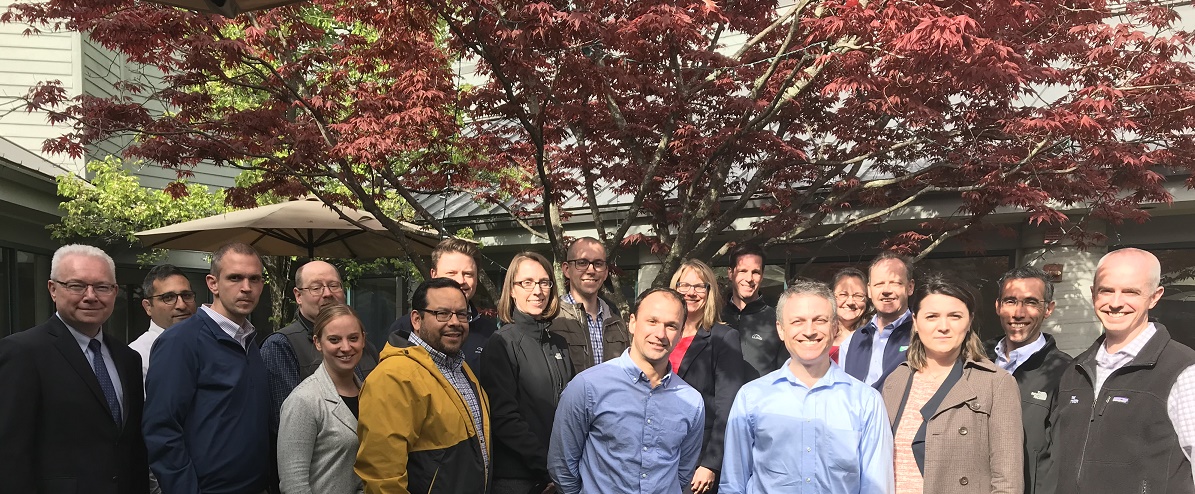 ACEC/MA Odyssey Leadership Program
9 Session Course beginning September 23, 2021
Conference Center at Waltham Woods
860 Winter St, Waltham, MA 02451
Join us for ACEC/MA's highly rated Odyssey Leadership Program, now accepting registrations for the class of 2020-2021.
Part of the ACEC/MA Leadership Education Program, the 9 session Odyssey program, starting on September 23, 2021, is a leadership skills development program for senior management, middle management and anyone who has been identified as a high potential leader. Typically participants have 10 - 15 years of experience.
Leaders of engineering firms possess a range of important skills vital to helping grow the firm - the most important of which is personal leadership style.
Enrollment is limited - Early registration is open until September 1 and Workforce Training Grant applications are due September 2!
*If your firm is an ACEC/MA member firm, you're a member and you are eligible for the ACEC/MA Member Rate. If you aren't sure if your firm is a member, contact: acecma@engineers.org
If you are employed by an ACEC Member Firm in another New England state, you are also eligible to enroll in Odyssey at the ACEC/MA member rate. Just Complete and return the Registration Form.
Workforce Training Grant
Firms with 100 or fewer employees may apply for Workforce Training Funds to assist with Odyssey tuition. See this ACEC/MA webpage for information or contact acecma@engineers.org for details.
Course sessions:
Odyssey Course sessions for Class of 2022: All sessions except for November will be held in-person at the Waltham Woods Conference Center (Directions). If it becomes necessary at any point, sessions will move online. Class Sessions will run from 8:00 AM - 4:30 PM if in person.
Note: If an Odyssey session needs to move to online, the session will be split into 2 consecutive days on Zoom. For example, if we need to change the September 23 session to Zoom, the session will be held on September 23 and September 24 from 8:30 AM - 12 Noon each day. In addition, another Zoom session option is available the following Monday and Tuesday from 8:30 AM - 12 Noon Eastern, with ACEC students from other states.
September 23, 2021
Session 1 - Leadership Principles
October 21, 2021
Session 2 - Understanding Yourself and Others Better
November 18 & 19, 2021
Session 3 - Individual meetings—One-on-One Coaching sessions (1 hour Virtual Session for each student on one of these dates or another date in November)
December 16, 2021
Session 4 - Communicating to Motivate
January 20, 2022
Session 5 - Leading Strong-Willed/Difficult People and Leading in Conflict Situations
February 17, 2022
Session 6 - Leading Change: Creating Environments For Change and Overcoming Resistance to Change
March 17, 2022
Session 7 - Empowering and Growing Others: Delegating, Coaching, Mentoring, and Empowering
April 14, 2022
Session 8 - Taking & Controlling Personal Risk; Defining Your Personal Leadership Style
May 19, 2022
Session 9 - Inspiring Leadership In Others; Creating A Leadership Culture; Creating a Personal Growth Path; Graduation
June 9, 2022
Snow Date: If any session needs to be postponed due to weather or another factor, June 9 would be the last session.
Note:

Professional Development Hours: 58 PDHs.

ACEC/MA is providing professional development hours to meet certain continuing education requirements for PE and PLS license renewal in some states under the Registered Continuing Education Provider Program (RCEP)