MassDOT Highway Update with Carrie Lavallee, PE
January 24, 2022
1 - 1:45 PM: Zoom Breakout Networking
1:45 PM: Short Break and Switch to Zoom Webinar
2:00 - 3:00: PM Zoom Webinar
A Zoom Webinar Program
Keynote: Carrie Lavallee, PE, Acting Chief Engineer & Deputy Administrator, MassDOT Highway Division
Carrie Lavallee, PE has been with MassDOT for over 18 years. In that time she has served as a Project Manager, a Project Engineer and an Underwater Bridge Inspector, among other roles. In June 2021, she was named Acting Chief Engineer and Deputy Administrator of MassDOT's Highway Division
Join us to hear about MassDOT Highway's IIJA plans and more
ACEC/MA Member: $55 | Non-Member: $110 | $25: Public Sector
If your firm is an ACEC/MA Member, You're an ACEC/MA Member. Contact us for your individual login/password to register yourself online. Please do not share your login credentials or attempt to register using another individual's credentials.

PDF of Carrie Lavallee's Presentation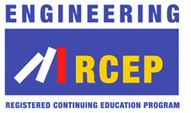 This program is worth 1.75 PDHs (not in NY or FL), which may be accepted in some states for continuing education for PEs & PLSs.
2022 ACEC/MA Corporate Sponsors as of 1/24/22 are listed below
For 2022 ACEC/MA Sponsorship Opportunities, contact acecma@engineers.org
Platinum

AECOM
Donovan Hatem LLP
HDR
Jacobs
The LiRo Group
Michael Baker International
Stantec
VHB
WSP USA Inc.


Gold

Architectural Engineers, Inc.
Arora Engineers, Inc.
ATANE Engineers, P.C.
Beals and Thomas, Inc.
BETA Group, Inc.
CHA Consulting, Inc.
Collins Engineers, Inc
GEI Consultants, Inc.
Green International Affiliates, Inc.
HNTB Corporation
Nitsch Engineering
TEC, Inc. / The Engineering Corp
Tetra Tech, Inc.
Tighe & Bond
TranSystems
Weston & Sampson

Silver

Alfred Benesch + Co.
Alfred Benesch + Co.
Bryant Associates Inc. CDR Maguire Inc.
CDW Consultants
City Point Partners LLC
Environmental Partners Group, LLC
Epsilon Associates, Inc.
Gannett Fleming




Silver (cont.)
Hardesty & Hanover
Howard Stein Hudson
Hoyle, Tanner & Associates, Inc.
Stacey DePasquale Engineering (SDE)
STV
Triunity, Inc.