ACEC/MA State Markets Conference 2022
April 14, 2022
8:00 AM - 12:00 PM: Program on Zoom
Thank you to our Two-Star Event Sponsor: Pare Corporation
Join ACEC/MA at the Annual State Markets Conference that brings together a core group of state and local officials to discuss their procurement process and outline upcoming projects and plans. Come hear about the state's newest priorities and the opportunities for your firm! No-shows will be charged and cancellations must be received 2 business days prior to the event.
In Peron Attendees must show proof of vaccination, including booster, at Registration. Anyone exhibiting signs of illness will be refused admission. Masks must be worn in MHA's common space, outside the breakfast room and the meeting room used for this session.
Featuring Speakers from:
MBTA - Steve Poftak, General Manager
MassDOT Highway - Carrie Lavallee, PE, Deputy Administrator and Chief Engineer
DCAMM - Jay Mitchell, Deputy Commissioner of Design & Construction
Boston Water and Sewer Commission - Charlie Jewell, Director of Planning and Sustainability
UMass Building Authority
Division of Ecological Restoration
Massport
Massachusetts School Building Authority - Jack McCarthy, Executive Director
Others TBA
$100/Member | $200/Non-member | $50/Public Sector
Registration Deadline: April 12, 2022, 3:00 PM.
If your firm is an ACEC/MA Member, You're an ACEC/MA Member. Contact us for your individual login/password to register yourself online. Please do not share your login credentials or attempt to register using another individual's credentials.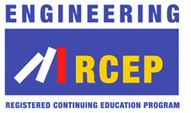 This program is worth 3.5 PDHs (not in NY or FL), which may be accepted in some states for continuing education for PEs & PLSs.
2022 ACEC/MA Corporate Sponsors
For 2022 Sponsorship Opportunities, contact acecma@engineers.org
Platinum
Gold
Silver

AECOM
Donovan Hatem LLP
HDR
Jacobs
Michael Baker International
Stantec
The LiRo Group
VHB
WSP USA Inc.

AI Engineers, Inc
Architectural Engineers | Now IMEG
Arora Engineers, Inc.
ATANE Engineers, P.C.
Beals and Thomas, Inc.
BETA Group, Inc.
BSC GROUP, Inc.
CHA Consulting, Inc.
Collins Engineers, Inc.
Dewberry Engineers, Inc.
GEI Consultants, Inc.
Green International Affiliates, Inc.
HNTB Corporation
Nitsch Engineering
TEC, Inc. / The Engineering Corp
Tetra Tech, Inc.
Tighe & Bond
TranSystems
Weston & Sampson

Alfred Benesch + Co.
Bryant Associates, Inc.
CDR Maguire Inc.
CDW Consultants
City Point Partners, LLC
Environmental Partners Group, LLC
Epsilon Associates, Inc.
Fuss & O'Neill, Inc.
Gannet Fleming
Gill Engineering
GPI
Haley Ward, Inc.
Hardesty & Hanover
Horsley Witten Group, Inc.
Howard Stein Hudson
Hoyle, Tanner & Associates, Inc.
McFarland Johnson, Inc
SLR Consulting
Stacey DePasquale Engineering (SDE)
STV Incorporated
Triunity, Inc.
American Council of Engineering Companies of MA, www.acecma.org
The Engineering Center Education Trust, One Walnut St, Boston, MA 02108-3616
| | |
| --- | --- |
| Carrie Lavallee, PE, Deputy Highway Administrator and Chief Engineer, MassDOT | PDF |
| Charlie Jewell, Director of Planning, Boston Water and Sewer Commission | PDF |
| Steve Poftak, MBTA General Manager | PDF |
| Nhuy Hoang, Deputy Director, Capital Programs & Environmental Affairs, Massport | PDF |
| Charles Paradie, AIA, Director of Pre-Construction Planning, UMass Building Authority | PDF |
| Jay Mitchell (Deputy Director, Construction), Elayne Campos (Director of Planning) & Betsy Isenstein (Director or Energy and Sustainability), DCAMM | PDF |
| Jack McCarthy, Executive Director, Mass School Building Authority | PDF |