Project Management: It's About Communicating!
With Stacy Minihane, Beals + Thomas
A firm's revenue flows through the hands of a project manager! Thus, PMs are on the front lines of quality delivery and client satisfaction. A successful project manager must seek continuous skill development and deep perspectives. The most dynamic approach to learning is from our peers, mentors, and especially from our mistakes! That is what this program is all about.
This session focuses on communication, the most important part of being a project manager. Stacy will share her perspectives about the importance of communications and provide tips, tools, and strategies she found useful to improve communications on projects. The session will include breakouts where you can share your perspectives and directly hear your peers' perspectives. Breakouts of small groups are a safe and fun environment to share and hear horror stories, and whether and how things were turned around.
PM Roundtables are for practicing project managers. Regardless of your experience level, you can benefit from the content by learning (or relearning) the importance of good communication. You will be both mentor and mentee to the other attendees because this program is by project managers for project managers!
$75 - ACEC/MA Member* | $150 Non-Member | $75 - Full-Time Public-Sector Employees
*If your firm is an ACEC/MA Member, YOU are an ACEC/MA Member.
Register online** or fill out and return the registration form to acecma@engineers.org
**Email acecma@engineers.org for your individual login and password. Only use your individual login to register yourself.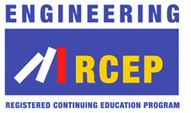 This program is worth 1.5 PDHs (not in NY or FL), which may be accepted in some states for continuing education for PEs & PLSs.