Morphing Technical Staff into Successful PMs
With Alfred Jones, PE, Nobis Group
A firm's revenue flows through the hands of a project manager! Thus, PMs are on the front lines of quality delivery and client satisfaction. A successful project manager must seek continuous skill development and deep perspectives. The most dynamic approach to learning is from our peers, mentors, and especially from our mistakes! That is what this program is all about.
Emerging leaders, project engineers, and project managers who wish to take their project management skills to the next level will not want to miss this roundtable series. Each session will include lecture, discussion, and breakout groups to learn from the presenters and each other. This program is by project managers for project managers!
$75 - ACEC/MA Member* | $150 Non-Member | $75 - Full-Time Public-Sector Employees
*If your firm is an ACEC/MA Member, YOU are an ACEC/MA Member.
Register online** or fill out and return the registration form to acecma@engineers.org
**Email acecma@engineers.org for your individual login and password. Only use your individual login to register yourself.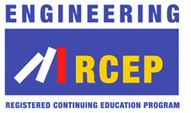 This program is worth 1.5 PDHs (not in NY or FL), which may be accepted in some states for continuing education for PEs & PLSs.