Engineering Diversity on Campus - with Engineering Deans
An ACEC/MA Breakfast Program
Join us for a discussion with Engineering Deans from Massachusetts Colleges and Universities to discuss the ways in which they are enrolling, retaining, and engaging the next generation of engineers on campus, their DEI work, and how firms can be engaged.
In-person and virtual attendance options are available
Featuring:
Daniel Hastings, MIT School of Engineering's Associate Dean for Diversity, Equity, and Inclusion
Kenneth R. Lutchen, Dean of the College of Engineering, Boston University
James Sherwood, Dean, Francis College of Engineering, UMass Lowell or Kavitha Chandra, Associate Dean for Undergraduate Affairs, Francis College of Engineering
Joel Kuszmaul, Associate Dean, School of Science and Engineering, Merrimack College, Rickey Caldwell, Associate Professor, Mechanical Engineering
John McNeil, Dean of Engineering, WPI
Andrew Guswa, Director, Picker Engineering Program, Smith College
Raymond N Laoulache, Associate Dean, College of Engineering, UMass Dartmouth (by Zoom)
TBA, Northeastern University
Moderators: Bob Belitz (President & CEO, Tighe & Bond Inc.) and Tamia Burkett (Project Officer, STV Incorporated)
8 AM Registration & Breakfast, 3rd Floor, Simpson Gumpertz & Heger
8:30 AM - 10:30 AM Program
$75 - ACEC/MA Member* | $150 - Non-Member | $50 - Full Time Public Sector Employee
*If your firm is an ACEC/MA Member, you are an ACEC/MA Member. To register online, contact us for your individual login and password. Please do not share your login credentials or attempt to register using another individual's credentials
The deadline to register is March 13, 2023. Cancellations must be received two business days prior to the event. No-shows will be charged. We can switch attendees to Zoom with notice by March 15 at 5 pm.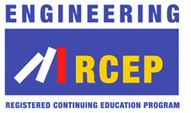 This program is worth 2.0 PDHs (not in NY or FL), which may be accepted in some states for continuing education for PEs & PLSs.
2023 ACEC/MA Corporate Sponsors
For 2023 Sponsorship Opportunities, contact acecma@engineers.org
Platinum
Gold
Silver

AECOM
Donovan Hatem LLP
Gannett Fleming
HDR
Jacobs
Michael Baker International
Stantec
VHB
WSP USA Inc.

AI Engineers, Inc.
Architectural Engineers, Inc., now IMEG
Arora Engineers, Inc.
ATANE Engineers, P.C.
Beals and Thomas, Inc.
BETA Group, Inc.
BSC Group
CHA Consulting, Inc.
Collins Engineers, Inc.
Dewberry Engineers Inc.
GEI Consultants, Inc.
Green International Affiliates, Inc.
H&H (Hardesty & Hanover)
HNTB Corporation
Nitsch Engineering
TEC, Inc.
Tighe & Bond
TranSystems

CDR Maguire, Inc.
City Point Partners LLC
Dawood
Environmental Partners Group, LLC
GPI
GZA
Haley Ward, Inc.
Horsley Witten Group
Hoyle Tanner
Howard Stein Hudson
McMahon, a Bowman Company
McFarland Johnson
Sanborn Head & Associates, Inc.
SLR International Corporation
Stacey DePasquale Engineering, Inc.
STV
The LiRo Group
Triunity, Inc.
The purpose of this program is to help engineers gain a better understanding of:
How Massachusetts higher education engineering programs are enrolling, retaining, and engaging this generation of future engineers;
How firms can engage with current and future engineering students to provide them with the most meaningful on the job experiences;
How professional organizations in higher education support the goals of enrolling and retaining more diverse students;
How Massachusetts higher education engineering faculty and student are engaging with the K-12 community to interest more children in engineering and related professions and how firms can help.
At the end of this presentation, you will be able to:
Identify and respond to opportunities to partner with Massachusetts higher education engineering programs to help build our future diverse engineering community.
American Council of Engineering Companies of MA, www.acecma.org
The Engineering Center Education Trust, One Walnut St, Boston, MA 02108-3616