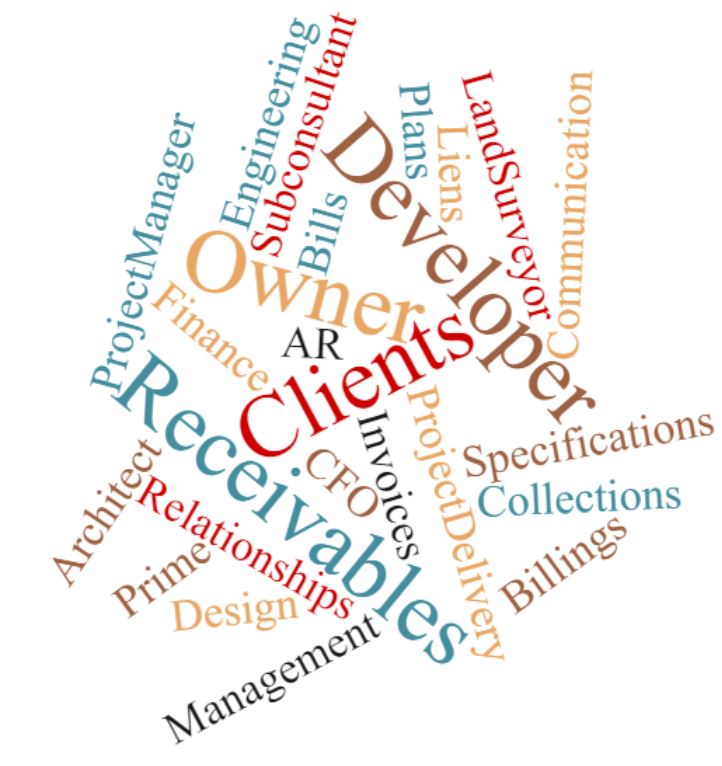 ACEC/MA Member Roundtable: AR & What Project Managers Need to Do
July 31, 8 AM - 9:30 AM @ Aldrich Center at The Engineering Center, One Walnut St, Beacon Hill, Boston
2 blocks from the State House at the Corner of Beacon and Walnut St, a short walk from Park St MBTA Station and Boston Common Garage
Due to the subject matter, this ACEC/MA Member Roundtable will not be available by Zoom or audio conference. This roundtable is open to all ACEC/MA Members. If Your FIrm is an ACEC/MA Member, YOU are an ACEC/MA Member
Register on Survey Monkey Here - this link will bring you to the Survey Monkey Registration Page
ACEC/MA is holding an ACEC/MA Member Roundtable: AR & What Project Managers Need to Do, co-hosted by A&F + Risk Management Forums on July 31 from 8 AM - 9:30 AM at Aldrich Center at TEC in Boston.
Getting paid by your clients in a timely way is critical for business success. But what are the signs you should act on when payments are being delayed or the project is facing other challenges. And what actions could you take, in your firm and outside? Whether you are a prime consultant or a subconsultant on a private sector project, you need to watch Accounts Receivable and take appropriate actions. Join us for an ACEC/MA Member Roundtable on these issues.
Please confirm your in-person attendance on the link above. This discussion will not be on Zoom or conference call, but it is a candid, off-the-record conversation to talk about some of the challenges firms are facing as subconsultants or as prime consultants to private sector owners as there are payment delays. The registration survey gives you an opportunity to raise questions and discuss issues.
Be sure to press DONE at the end of the survey registration to complete your sign up for this Member Roundtable. We will send you an Outlook appointment to remind you about this ACEC/MA Member Roundtable.
Thank you for helping ACEC/MA and the engineering business community with this topic.