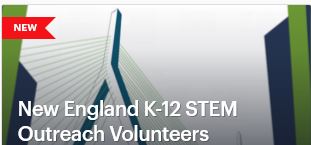 At the ACEC/MA Education Corporation Board Meeting on June 22, 2018, the ACEC/MA Education Corporation Board approved funds for a sponsorship that would cover half the cost of shipping the movie Dream Big: Engineering Our World, to all Massachusetts public elementary and middle schools along with a kit of classroom materials on engineering. Dream Big, a film about engineering takes viewers on a journey of discovery from the world's tallest building to a bridge higher than the clouds. It gives audiences a chance to witness how today's engineers are shaping the world of tomorrow. The American Society of Civil Engineers (ASCE) sponsored the production of movie. ACEC/MA Education Corporation is sharing the cost of distributing the movie statewide with the Boston Society of Civil Engineers Section/ASCE (BSCES).
Employees at ACEC/MA member firms who would like to visit a local school to talk about engineering careers and support this STEM related effort can sign up for outreach materials to present to schools in conjunction with, or as an added activity to, the screening of the film.
In Cooperation with BSCES, we're using MeetUp for these school outreach visits. Click here to sign up on MeetUp.
More information on Dream Big, the movie: www.asce.org/dream-big.
More information about the Massachusetts
The American Council of Engineering Companies of Massachusetts Education Corporation, a 501(c)(3) organization, was created for charitable and educational purposes, including, but not limited to, (i) the sponsorship and funding of scholarships for engineering and land surveying students, (ii) the sponsorship and funding of lectures, seminars and conferences, journals and other publications, and grants for the purposes of continuing professional education of engineers, land surveyors and related professionals; and (iii) the sponsorship, funding and/or conduct of research in the areas of engineering and land surveying for the benefit of the general public.
Click here to contribute to the ACEC/MA Education Corporation President's Scholarship Fund.
The ACEC/MA Education Corporation relies on the fundraising from its Annual Golf Tournament and individual donations. Click here to participate in the September 17, 2018 Golf Tournament.
Click here for information on our 2019 Scholarship Program; applications are due 1/19/2018..