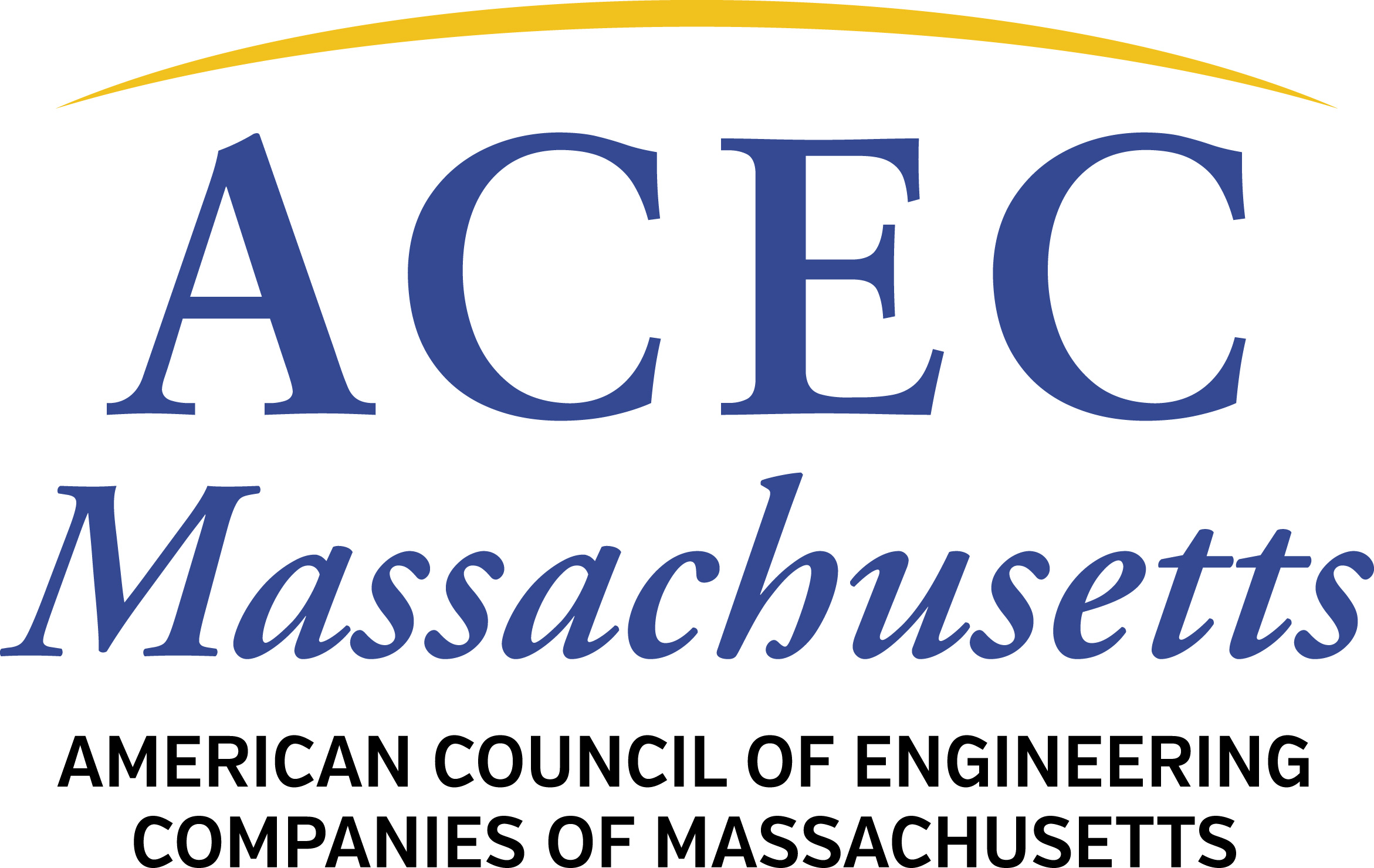 ACEC/MA Diversity, Equity, and Inclusion (DEI) Commitment Award Application
Download the application in Word above. (opens separately)
Applications Due January 12, 2024
ACEC/MA is committed to an open and inclusive business environment in consulting engineering, land surveying, and A/E firms statewide. This year, we are pleased to announce our inaugural Diversity, Equity, and Inclusion Commitment Award. This award honors a firm's ingenuity, leadership, and commitment to advancing Diversity, Equity, and Inclusion within the profession.
Specifically, the award aims to elevate the important impact of an organization that has demonstrated value beyond expectations and requirements —as a representative of new standards of excellence– to ensure advance of DEI within the industry. Applicants will be evaluated on their commitment and progress to building meaningful partnerships across both their organization and the profession, having an impact in the community, and providing opportunities for advancement of their employees and stakeholders.
Applications are due by January 12, 2024. All applicants will be recognized on the ACEC Massachusetts website. Eligibility, Application Requirements, and Evaluation criteria information is provided below. Award winners will be evaluated by the criteria below. ACEC/MA will present three total awards, each to one firm in each of the following categories:
Small: 50 employees or less (firmwide)
Medium: between 51 and 500 employees (firmwide)
Large: 500 employees or more (firmwide)
Awardees will be announced and recognized at the Annual Engineering Excellence Awards Gala on March 28, 2024. The person listed as the author of the application will be invited as the firm representative to the Gala to receive the award.
Eligibility
Any ACEC/MA Member firm with a Massachusetts office can submit an application.
Application Requirements
Provide full anonymity for the firm by removing references to your firm name in the response to questions below, except for the boxes at the end. The submitter may identify the client/ owner/ prime and any projects.
ACEC/MA Diversity, Equity, and Inclusion (DEI) Commitment Award Application
Provide a narrative that describes the firm's history of commitment to DEI, a detailed description of current initiatives, programs, and projects, along with the firm's current demographics. The maximum word count is 500 words per question. Letters of endorsement from; clients, owners, community stakeholders, professional organizations, etc. for the applicable projects or initiatives are highly encouraged but must be submitted on separate pages from the application. We understand that some firms may not have extensive experience in all these topics, but please respond with as complete an answer as possible.
Background - Describe the firm's background and history focused on commitment to community service, industry collaborations and advancement (STEM), and Diversity, Equity, and Inclusion.
Internal Commitment - Demonstrate the firm's internal commitment to Diversity, Equity, and Inclusion. Highlight initiatives you have taken internally across your firm to:
Raise the awareness of DEI

Create opportunities for learning and knowledge sharing
Diversify your workforce
Create a sense of belonging and DEI culture
External Commitment – Demonstrate the firm's external commitment in Massachusetts to Diversity, Equity, and Inclusion
Provide examples of where your employees and firm have made an impact on supporting DEI in professional organizations, with external stakeholders, and within the community.
Project Delivery - Demonstrate commitment to Diversity, Equity, and Inclusion within Project Delivery in Massachusetts
Describe the work your firm has done in support of advancing diversity, equity, and inclusion on a project(s). Describe types of projects and EJ/community outreach.
Large & Medium Firms:

Demonstrate DBEs/small business meaningful participation on projects
Project experience example(s)

Small Firms: Demonstrate commitment to meaningful contribution to projects

Project experience example(s)
Demographic information on a separate page:
The information below needs to be provided on a separate page from the application for the judging process.
| | |
| --- | --- |
| Name of person submitting | |
| Title | |
| Firm/Organization Name and Category (Large, Medium, Small) | |
| Address | |
| City/State/Zip | |
| Daytime Tel | |
| Email | |
Application Submission: Email the ACEC/MA Application form for your firm to ACEC/MA an electronic version (in MS Word). When emailing your form, be sure to include this email subject line: ACEC/MA Diversity, Equity, and Inclusion (DEI) Commitment Award Application
Questions? Contact ACEC/MA staff at 617-227-5551 or email ACEC/MA